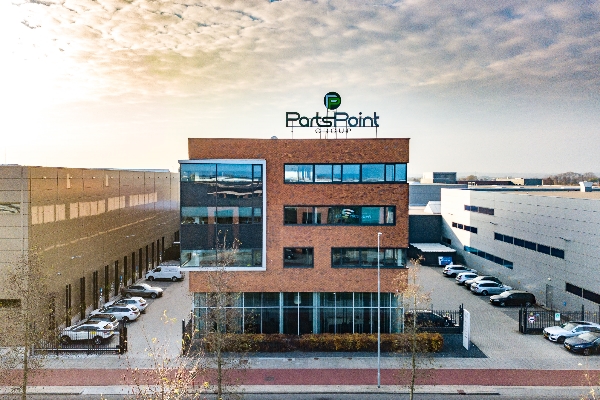 Alliance Automotive Group acquires PartsPoint Group
---
05 Mar 2019
Category: AAG - Press Releases, Company News, Industry News, Press Releases
Leading European automotive aftermarket group Alliance Automotive Group (AAG) has entered into a definitive agreement to acquire 100% of the shares of PartsPoint Group (PartsPoint).
PartsPoint, currently a subsidiary of family-owned AutoBinck Group, has activities in the Netherlands and Belgium. It operates a comprehensive network of 150 branches under the network banners of Brezan, Staadegaard-TC and Dabeko. In addition, the company serves more than 60 independent wholesalers through its national and regional distribution centres. A combination of organic growth and numerous acquisitions has enabled PPG to triple its business over the past 5 years to achieve annual revenues of approximately €300 million. PartsPoint is confident that AAG brings the necessary resources to drive PartsPoint's next phase of growth for the benefit of its employees, customers, and suppliers.
Jean-Jacques Lafont, CEO of AAG said "PartsPoint has a leading market position in the two key European markets of The Netherlands and Belgium markets which are contiguous to our existing operations.  It is run by a superb management team which I am sure will develop further growth opportunities in its markets. We are pleased that the PartsPoint management team is committed to staying on board to lead the company into this next phase of its development".
Cor Baltus, CEO of PartsPoint said "We are grateful to AutoBinck which supported us during our rapid expansion. With their trust and confidence, we have been able to relaunch the business since 2013. We are pleased to become a part of one of the leading aftermarket groups in Europe which will enable us to continue to grow and to invest in marketing, IT and product development to service our customers even better in the years to come".
The transaction is subject to customary closing conditions including the relevant regulatory approvals and consultation with the relevant employee representative bodies.
About PartsPoint Group
PartsPoint Group is active in the distribution and sales of automotive aftermarket parts, accessories and marketing concepts. The company operates various banners and companies: the networks of Brezan, Staadegaard Automotive-Technische Centrale, Dabeko and serves many thousand garages in the Netherlands and Belgium. The company supplies more than 60 independent wholesalers in the Netherlands. PartsPoint employs approx. 1,700 people. Further information is available at www.partspointgroup.com.
About Alliance Automotive Group
Alliance Automotive Group is a leading distributor of light and commercial vehicle parts to the independent aftermarket in France, Germany, the U.K., and Poland, doing business under the Groupauto France, Précisium, Partners and Gef'Auto brands in France, Groupauto UK, UAN and FPS in the UK, Alliance Automotive Group Germany in Germany and Groupauto Poland in Poland.  AAG serves approximately 40,000 garages with over 100,000 different parts for repair and maintenance from a network of more than 300 company-owned stores and approximately 1,800 affiliated outlets.  Further information is available at www.allianceautomotivegroup.eu.